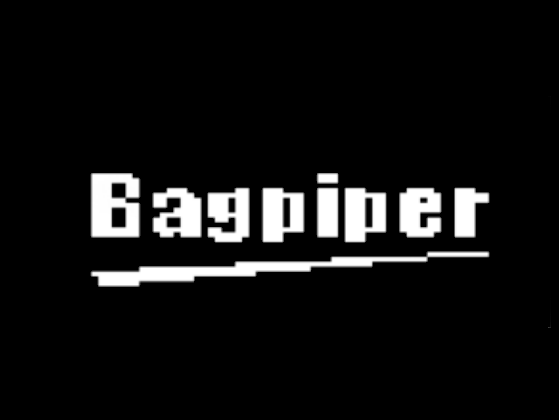 Bagpiper
The Exposition

You're the front man of an eager, up and coming band ready to show the world what you can do. The only problem? Your band is too polite to tell you that your bagpipes don't really blend well with the band's sound. But nonetheless you go around your desolate town playing your terrible, terrible music. What's this? You're gaining a following, the mob must really like your musi- why did they just abduct your keyboard player? Oh god! They're angry- your music has angered them! No! Your artistic vision! You must play until you too are taken by the mob of angry people!
The Description

Bagpiper is a small, high-score based game consisting of going up to someone, playing a random combination of notes on your bagpipes and being chased.
The Controls

Arrow Keys to move
Space to pull up the notes you need to play
Press the arrow keys in the direction the red arrow indicates
If you do end up playing it, I hope you enjoy it!