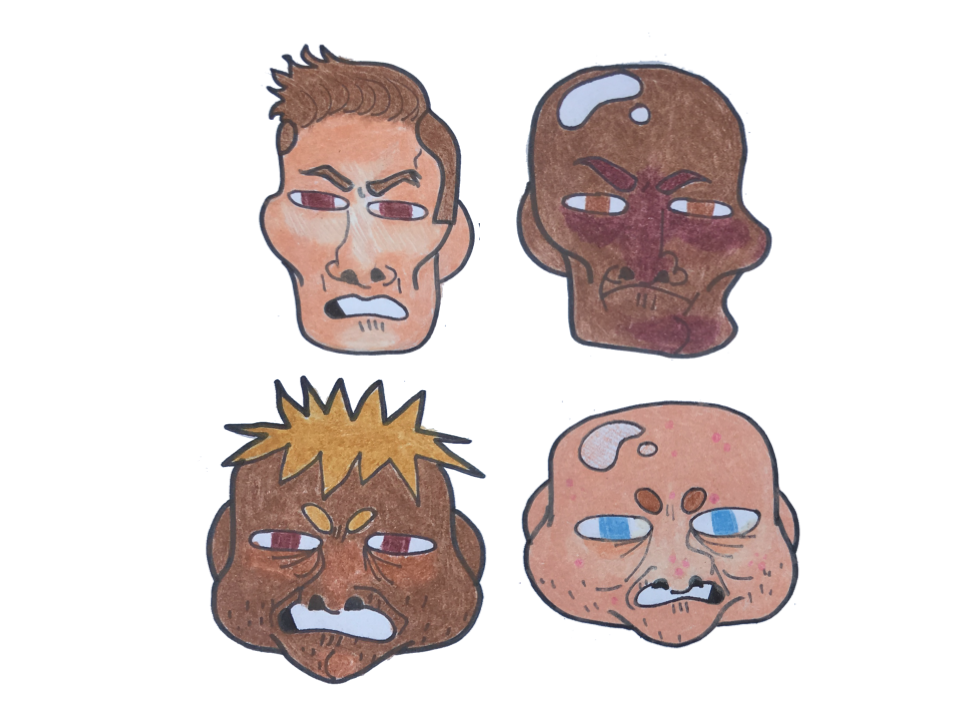 Kill em' with Corn-ness GMTK Jam
A downloadable Anti-fighting game. for Windows
It's a beat em' up with out senseless violence! Complement your way out of a bad situation!
In Kill em with Corn-ness: you play a limb-less corn on the cob who has just angered what seems to be an infinite number of now angry bar patrons. They now want to fight you. But, as mentioned earlier, you have no limbs and therefore must compliment your way out of this awful situation you've gotten your self into.
Credits:
John Clark: Programming, Design, Music, Voice Acting .
Sophie Havens: Art.
Basic Instructions:
- Each enemy has something they're self conscious about.
- Each arrow key states a person's insecurity.
- Press the matching arrow key to complement them
- Try to avoid complimenting people on things they aren't insecure about.
- If you consistently, correctly complement opponents, you build up a streak.
- Try to utilize it to gain the highest score.
Tools/Programs Used:

Game Engine: Game Maker
Art Program for transporting hand drawn to digital: Pixlr Editor
Recording Software: Audacity
Download
Click download now to get access to the following files:
Kill em with Cornness GMTK Jam.zip
8 MB